How Cobalt fills the security gap
Physical security is changing. Like every major business unit, physical security practitioners are increasingly being tasked to adopt technology and improve operations: efficiency, coverage, predictability, cost-effectiveness, and responsiveness. And perhaps even more importantly, security practitioners are being asked to provide measurable KPIs, reporting, and accountability. But physical security is different than many business units—it is fundamentally "physical," and thus requires some physical presence that isn't afforded by computer programs running in the cloud. Robots can provide that presence and accountability; they are a physical manifestation of a computer that can reach out and touch the world. They can implement your security policy with the reliability of a machine, yet retain the flexibility of a human—and they can help fill in security gaps.
Existing tools for physical security
Traditionally, companies of all sizes only have a few tools at their disposal, each of which has real benefits and drawbacks in any organization:
Access Control: Access control systems provide "smart doors" to control entry and egress. They're a critical part of protecting a facility, but they are extremely limited gate keepers—there's very little to prevent tailgating, and they give virtually no situational awareness about what's happening indoors.
Static Cameras: Cameras provide critical recordings of indoor activity; they are an essential tool for any modern security program. However, cameras are costly to install, update, and monitor. They have limited visibility, and they cannot provide real-time response. Even their effectiveness as a deterrent is rapidly diminishing. As such, cameras are often located only at entry and egress locations and only used after-the-fact for investigative purposes.
Manned Guards: We use the term "guard" loosely—this could be a trained guard, a receptionist, or even an office manager who provides customer service interactions, real-time response, and "observe and report" situational awareness. They are a critical part of the team and a core part of business continuity. However, there are a few drawbacks: high costs, staffing challenges, and severe underutilization during after-hours operations (nights, weekends, and holidays). Accountability is also challenging—the savviest technology solutions today merely track badge-ins to ensure that guards make their regular rounds (i.e., guard tour). As such, many companies only deploy guards during high-utilization daytime hours while leaving vulnerabilities unaddressed during late-night hours.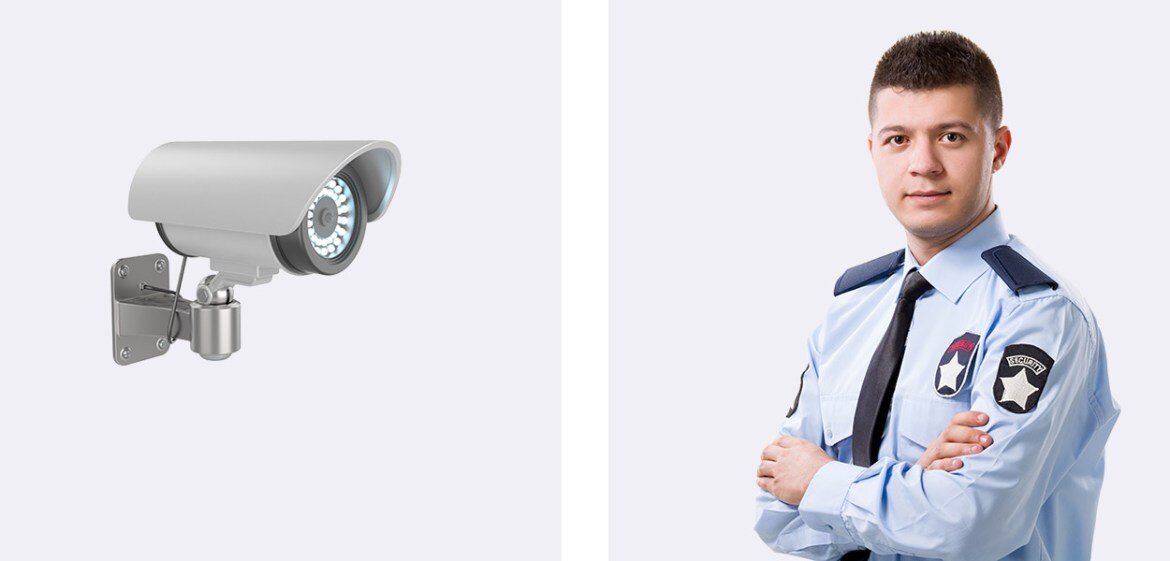 Cobalt's service fills the after-hours gap
Cobalt's Service fills the gap between these three options—a new approach to physical security that adds powerful tools to provide cost-effective coverage. We allow a single competent and capable "guard" to be in many places at once, which we accomplish through a new type of tool: a fleet of intelligent mobile robots. Our robots safely navigate indoor spaces with unwavering attention, perfect recall, and super-human sensing. They build models of what is "normal" and then look for anomalies, things like potential intruders, unusual sounds, motion, open doors & windows, suspicious items or behavior, leaks and spills, etc. When anomalies are detected, the robots consult with a remote human specialist for high-level decision making, real-time responsiveness, and friendly customer-service interactions.
In short: Our service fills a long-standing security gap—it gives situational awareness and real-time response during after-hours operations. In doing so, it solves targeted physical security challenges while providing value across the rest of organization too (Facilities, HR, ES&H, IT, etc.)—and customers love it. On the HR side, Deyle says, "We've found people feel safer and more comfortable in a working environment when the robots are present; it's a welcome security presence."
Cobalt CEO and Founder, Dr. Travis Deyle, had this to say about the security gap, "Previous to our security robots, nothing could give you this type of real-time response and situational awareness after hours. We give organizations eyes, ears, intelligence, and responsiveness across your entire organization in a cost-effective manner. We aim to elevate security's brand within the organization. We help security be seen and heard during those challenging after-hours times, and give security the data, KPI's, and accountability to demonstrate value to upper management."
According to Deyle, "Our robots are around one third the cost of a dedicated manned guard post. You are still getting the best aspects of cameras—i.e. perfect accountability. But also the best aspects of manned guards—the remote specialist provides the friendliness that culture-focused companies value. You get both aspects in exactly the right place and right time to address situations as they occur."
Examples of incidents
Beyond the added capabilities and cost benefits, the most substantial value-add of closing the security gap has been the incidents and lapses that happen late at night.
For example: For some of our highly-regulated spaces, janitorial crews go through extensive vetting and background checks. Yet, at one customer site, the Cobalt Service determined that the authorized cleaning person was bringing in a rotating cleaning crew each week, many of whom had not undergone any checks—creating both compliance and liability risks. We notified their physical security team and worked with them to identify and plug the underlying cause of this policy lapse.
Another example: On a recent Wednesday night at a notable tech company's headquarters in San Francisco, an unauthorized, non-employee tried to gain access to the main floor. Cobalt's human-in-the-loop robot detected the visitor within 30 seconds of entry, approached them, and prompted them to badge into the robot-mounted access control reader. When the visitor was unable to provide credentials, Cobalt's remote human specialist initiated a conversation with the person and determined that they were an unauthorized intruder. Having been intercepted by the specialist and clearly captured on video, the intruder was unable to slip under the radar. They turned around and were escorted from the building by the robot and specialist. In addition to deterring this questionable after-hours visit, the company now has a record of this person for any future invasions.
There are a whole host of activities happening in your spaces after hours. Our solution helps you understand and respond to these activities.