Automation can be the antidote to the security labor shortage
The positive aspect to the labor shortage is an opportunity to build a better organization.
I was recently a part of some testing on a corporate office door that involved my team purposely setting forced door alarms to have a robot respond. We ran about 20 tests over an hour and a half. Every time, the robot would come, use machine learning to determine the state of the door, then leave. A few minutes later, a guard would come to badge in on the door, showing that he had checked the alarm.
The guard had just begun his job in security and actually considered himself a musician. His guard job was paying for his bills. He was very bored responding to the alarms, but not negative. When I told him we would be running tests and didn't need his response, he said, "I don't mind. It's mindless."
The current labor market is tough across all industries right now. It is especially difficult in the security market, where security guard positions are in high demand. The posts are important and considered vital for businesses, especially as employees return to the office, but they are expensive positions to fill with high turnover. For example, a 24/7/365 guard post is $250K-$400K/year and a guard post are five shifts which include multiple guards. The turnover rate can be as high as 200%, because of stress, isolation, and repetitive tasks required by the job.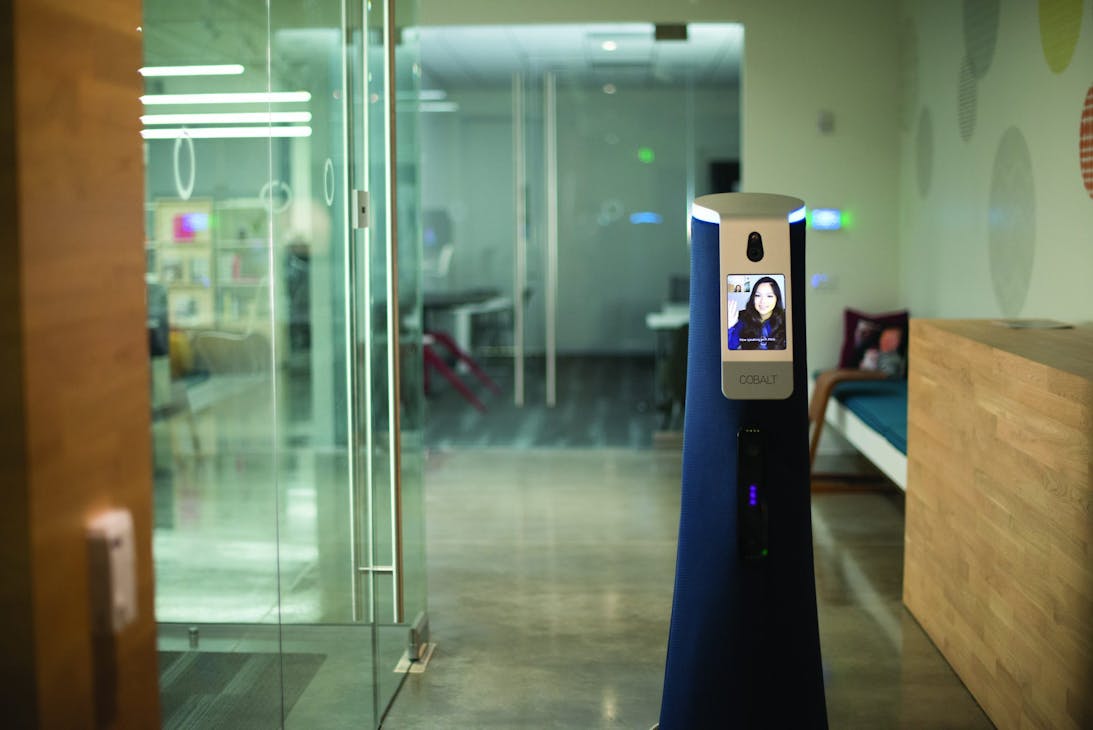 Of Men and Machines
The pandemic, the labor shortage, and all the disruption have reminded us that people are valuable and have options about where they work and what they want to do. What we have realized in the security space, and in particular the role of the security guard, is that technology and automation are the keys to solving this labor shortage and giving guards better, more rewarding jobs. We've been impressed at how security personnel embraces robots because they understand that the robot doing interior patrol means they can be customer-facing at the minimum, if not an investigator, or an intelligence analyst within a Global Security Operations Center.
We work with some of the largest manufacturing, logistics, and technology companies in the world who, in their core business, are some of the best in the world at automation. The current labor market is giving them an opportunity to refocus and continue the automation journey in all aspects of the business.
Automation is not just about cost savings for these companies but about creating more valuable, compelling and satisfying jobs for their employees. It's a false assumption to think that knowledge workers do not want automation in the workplace. No salesman ever said, "you're automating my CRM entries–but that's my job, you're taking my job." No finance or accounting person ever said, "adding general ledger entries is my job" and no attorney ever said, "making copies is my job." Security is the same – security guards aren't excited by tedious tasks such as checking that interior doors are closed at 2 am. When those tasks can be automated, they are able to elevate their responsibilities to work that requires judgment, empathy and creativity.
The positive aspect of the labor shortage is an opportunity to build a better organization. When labor becomes more valuable, companies should lean into it, and treat and pay their employees better and make sure they are productive. Automation is how companies will do this which will, in turn, raise the value of workers across the economic spectrum.
How to Leverage Automation
For large organizations struggling during the labor shortage with filling security positions here are a few ways to think about bringing automation into the workplace.
Talk to your service providers and outsourcing companies about how you can add automation both on the vendor side and the company side.
Don't skip the set-up for automation–automation does what you set it up to do, make sure it is set up to do exactly what you want.
Build upon your automation to create better global processes that are uniform and scalable globally.
Use automation to create a uniform process for employees to enter any of your offices worldwide and secure all of your facilities.
Remember your people have upskilled. Invest in them, treat them right, and expect more from them.
While the labor shortage may be presenting problems for the return to the office and filling security positions, leveraging automation is a way for organizations to stay ahead, and not only complete critical security tasks, but provide their guards with more fulfilling, interesting work.